What's the best way to reach you?
I answer all emails within 24 hours. Message me at [email protected].
---
How can I obtain more of your awesomeness?
Aw shucks, I'm blushing. You can follow me on social media at the links here: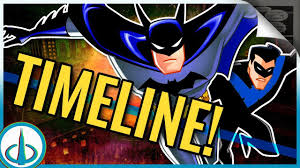 Another source of certified awesomesauce is the Watchtower Database YouTube channel. Everything you ever wanted to know about the DC Comics animated universe. And then some.
---
What is the real name of the hashtag/number sign/pound sign symbol (#)?
That is officially an octothorpe. Now go impress your friends.